Event Monitoring
Monitoring the health of your assets just got easier.
Event Monitoring Made Simple
Every Canary System installation includes Canary Event Monitoring.  Using Events, you can closely monitor asset health, all while automating your workflow. If you spend hours of your day pouring over figures and trend charts, you will love this feature.
Start by defining your assets using Virtual Views. Then, leverage Canary's Calculation Server to create calculated tags to function as health indicators for your assets. Once established, simply create Event rules based on the calculated tags.
Anytime an asset violates the rule created in your event, it is documented and you can be notified.
Supercharge Your Reporting
Event reports offer more than lists of assets and events start and stop times.  You can also create specific metrics based on the duration of the event. This is accomplished by selecting asset tags and assigning aggregated data properties to them. All of the raw data values for that tag will then be calculated using the duration of the event.  Event reports will include these processed values and allow you to see much deeper into your asset health.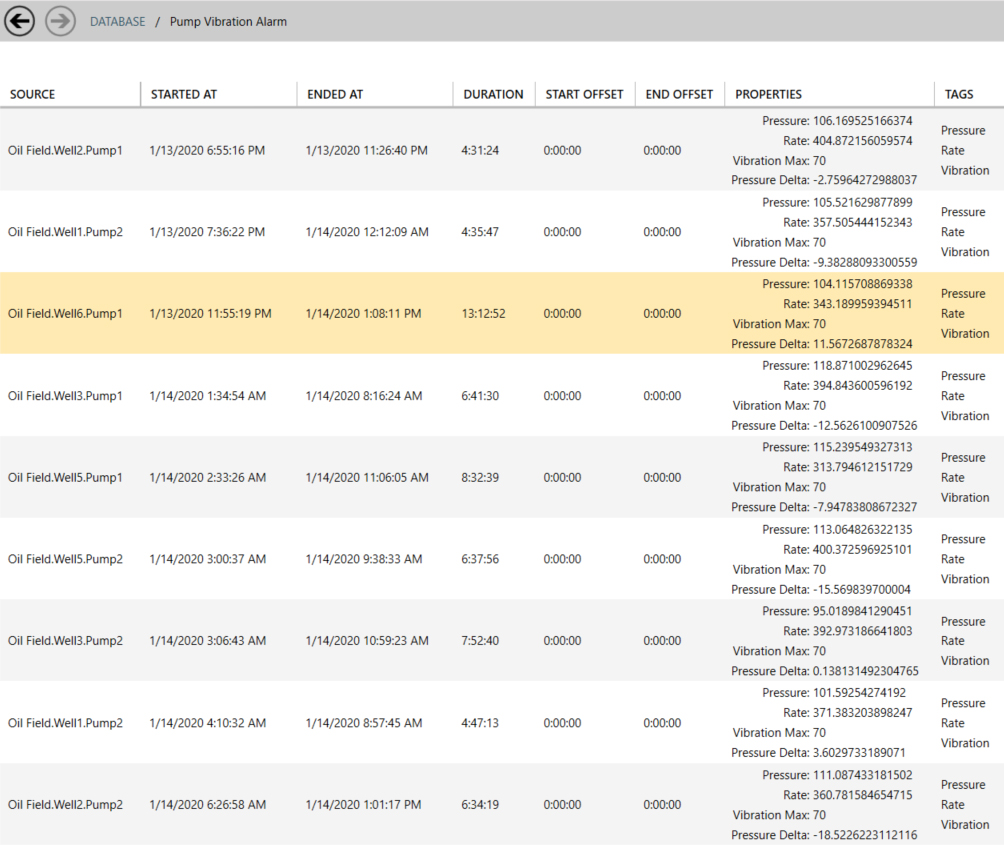 Event Data Can Be Used Outside Canary
All events are written to an internal SQL database or choose to incorporate an existing Microsoft SQL or MYSQL Server instead.  Your event logs are also made available through Views, exposing them to other client tools like Axiom and the Excel Add-in, as well as the API and ODBC Connector.